Miss Earth is the largest international beauty competition devoted to social and environmental issues, attracting 90 contestants from around the world annually.
This is the seventh consecutive year that the Miss Earth organisation had granted Star Avenue Production the exclusive rights to hold the contest.
The beauty pageant was organized by Blue Planet International and supported by various sponsors with Syeun Hotel, Ipoh as official venue and accommodation.
The  search for Miss Malaysia Earth 2015 has finally come to an exciting end where 25 stunningly beautiful finalists are chosen to be in the running for the coveted title; Miss Malaysia Earth 2015 and the the winner will represent Malaysia in the Miss Earth 2015 in Austria. The grand finale was held in Syeun Hotel, Ipoh.
The Judges

Mr. Ken Leong, Chairman of Blue Planet International Sdn Bhd and Mr. Zhang Shu Quan, CEO of Harmony Harvest Investment Holdings Limited with previous year winners.
The VIPs
25 finalists line up and individual introduction was made.
Opening presentation of the finalists in traditional costume.
Modern Kebaya
Kebaya Songket
Kebaya Nyonya
Qi Pao/Cheongsam
Blazing Red Cheongsam
Bridal Cheongsam
Saree
First round presentation was Thematic wear by Sonny Foo
Finalists wearing Thematic wear
Bridal like outfit
Sensational
Breezy
After showcasing the Thematic Wear, the finalists showcased their environmental wear made from various recycled materials.
Presenting environmental dress
Made from recycled materials
Biodegradable
Pretty in papers
Positively flashy, not trashy
Exquisitely environmental friendly
Artfully creative
Subsidiary titles being awarded before the evening gown session.
Stunning ladies in their evening gowns.
Elegant
Stunning
Gorgeous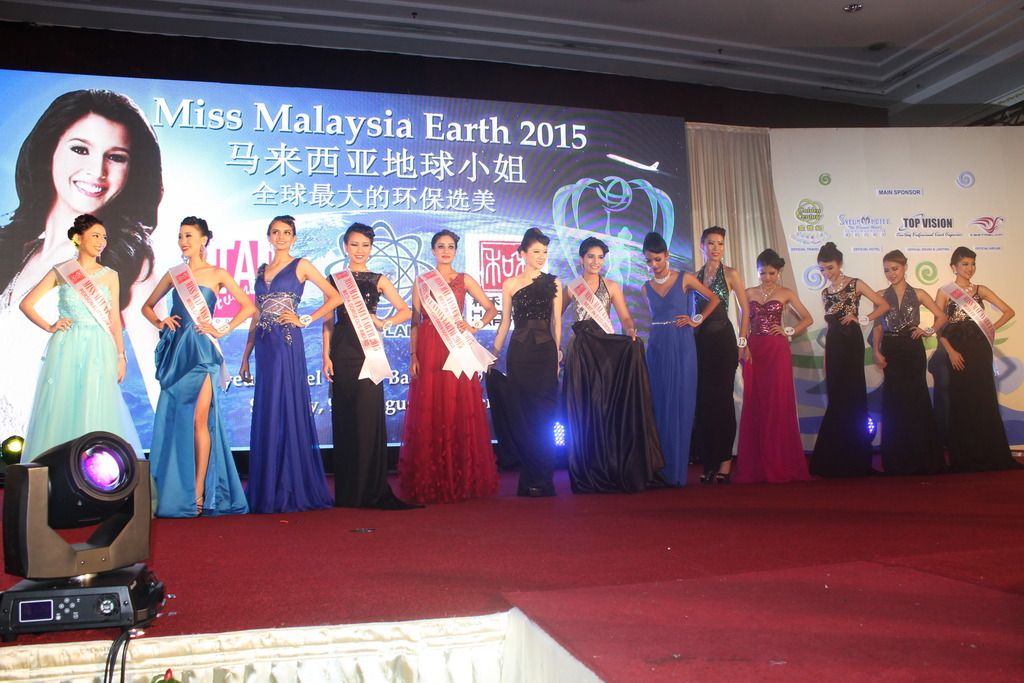 Miss Malaysia Earth Top 13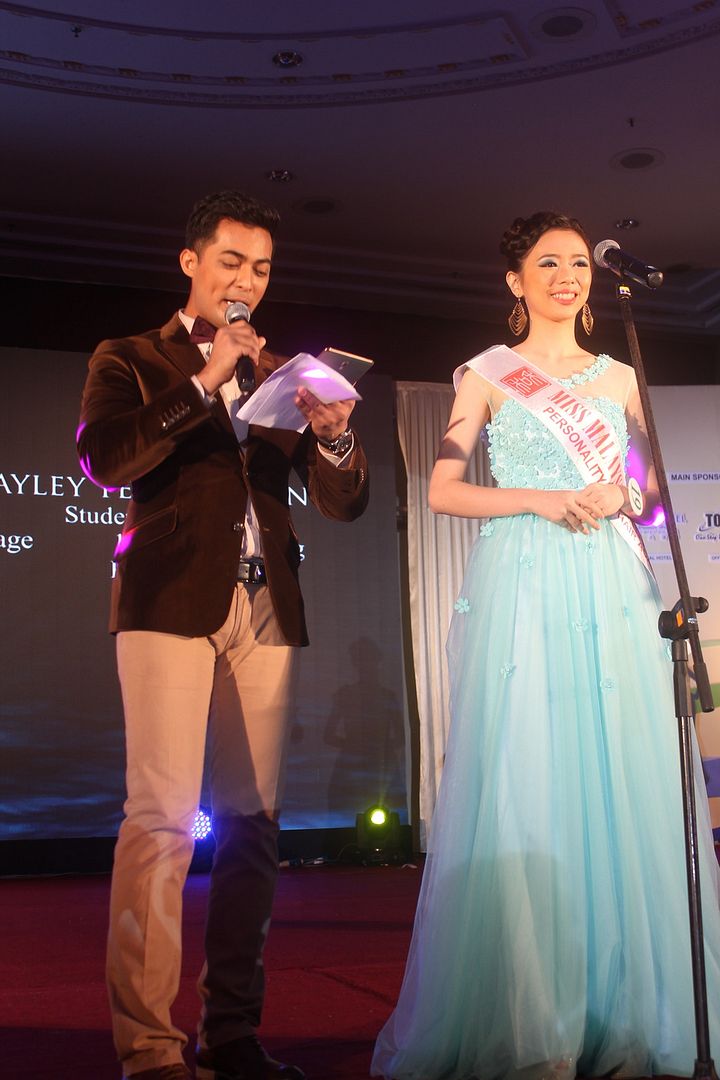 Q&A session to determine the winner of Miss Earth Malaysia 2015.The court of Runners Up are best manifested in the titles name after a few natural elements :-
Miss Earth-Fire ( 3rd.Runner Up )
Miss Earth-Water ( 2nd.Runner Up )
Miss Earth-Air ( 1st.Runner Up )
The result for Miss Malaysia Earth 2015 is as follows:
Miss Malaysia Eco Beauty: Janice Tan from KL
Miss Malaysia Eco Tourism: Felcy Francsie from Sabah
Miss Malaysia Earth Fire: Yoyo Bek from Penang
Miss Malaysia Earth Water: Emily Chung from Sabah
Miss Malaysia Earth Air: Amreet Kaur
Winner: Miss Earth Malaysia 2015, Danielle Wong Kar Wai from Melaka
Facebook Notice for EU! You need to login to view and post FB Comments!