The internationally acclaimed singer, songwriter, musician and actor John Legend is coming to Malaysia and he will be bringing his Darkness and Light World tour to Resorts World Genting on the 17th March 2018.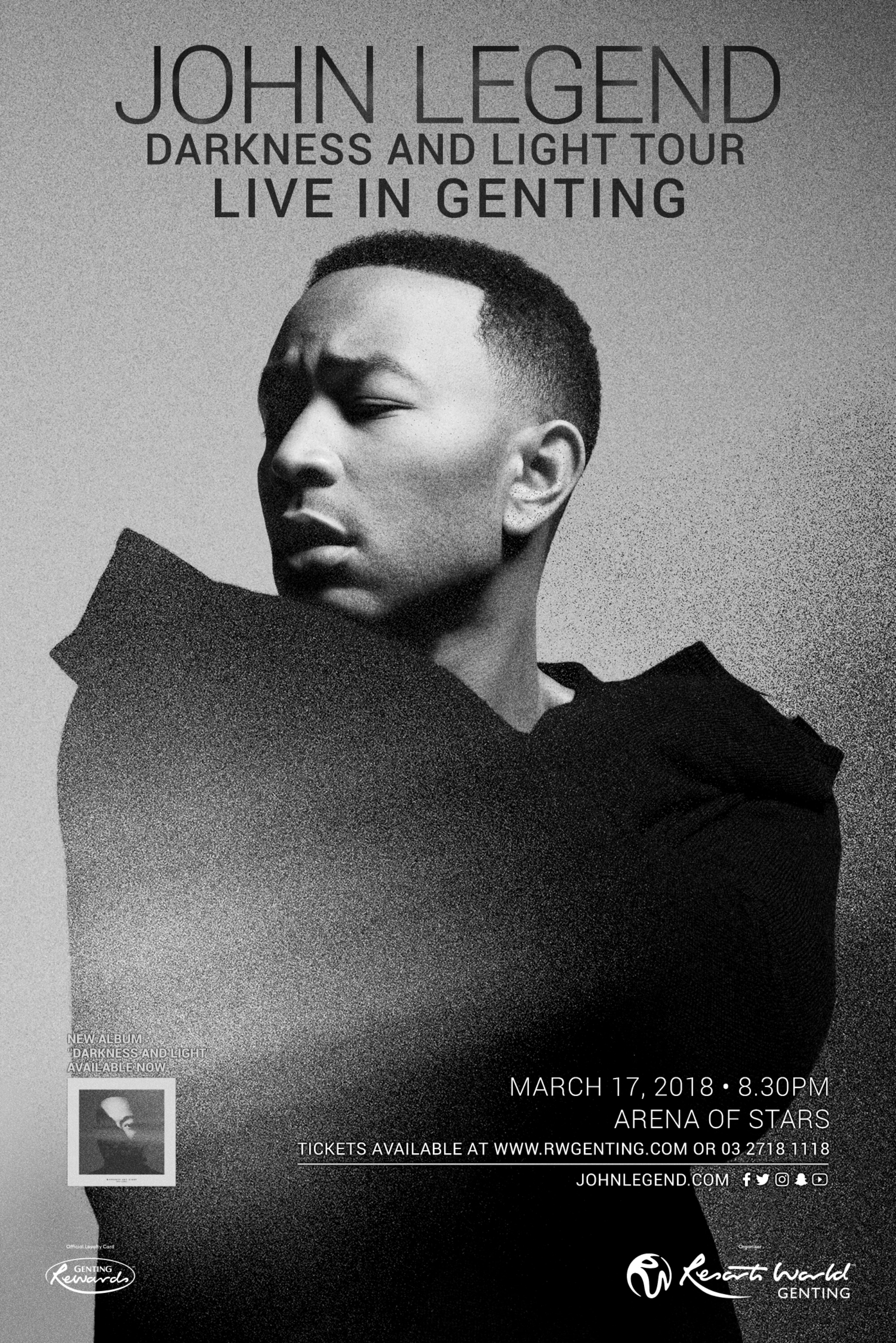 The singer has produced several hit songs such as 'Green Light' and 'Love Me Now' and is set to perform at the Arena of Stars. With five studio albums to his name, the singer is set to perform his R&B and soul numbers for his fans.
More information about the tickets for the concert will be released soon.
For more information, call 03 2718 1118 or visit www.rwgenting.com

John Legend is Coming to Resorts World Genting by Garfield is licensed under a Creative Commons Attribution-NonCommercial-NoDerivatives 4.0 International License.