The tour is mainly aimed to educate the public on how things works behind the scene in Resort World Genting, but our first stop in the Visitor's Galleria, is pretty much a tribute to the founder of Genting Resort World, the late Tan Sri Lim Goh Tong.
In the Visitor's Galleria we were briefed about the life of the late Tan Sri Lim Goh Tong and his ultimate masterpiece; Genting Resort World. The story is very extensive but to cut the long story short, the late Tan Sri hailed from China and migrated to Malaya,( now Malaysia) and works as a carpenter before starting to delve into the world of constructions.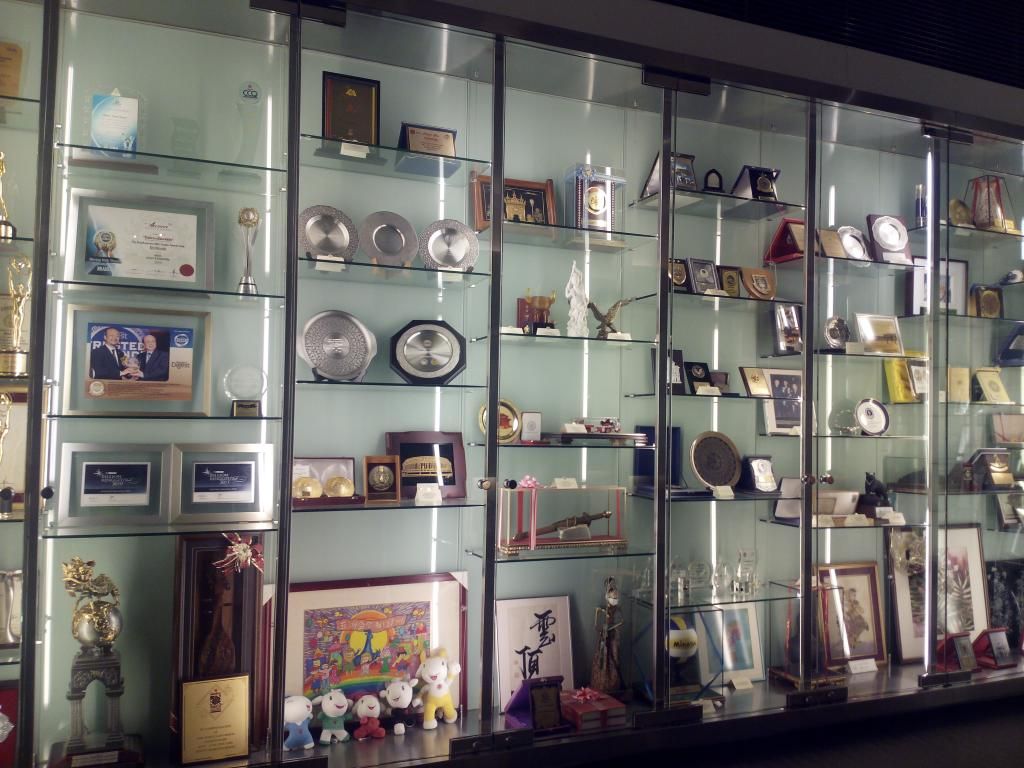 Hall of fame- the late Tan Sri Lim Goh Tong's achievements is all on display here, ranging from trophies to momentous from VIPs from all over the world.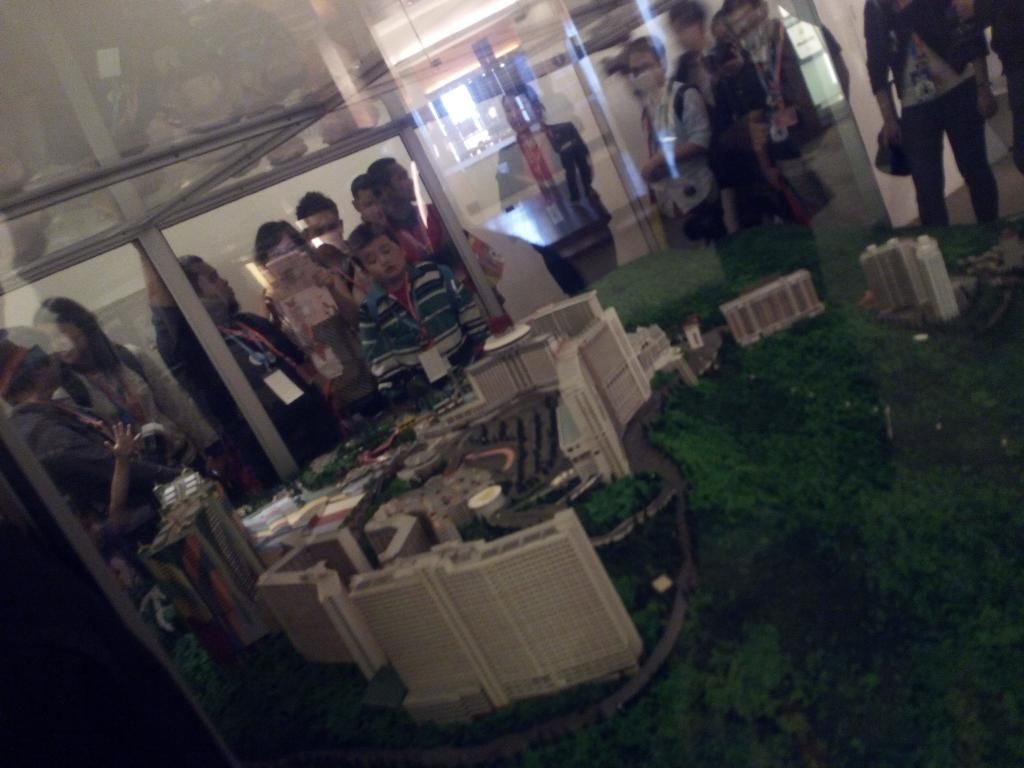 The members of the media were also given an overview of the entire Genting and their future plans, the first Fox World theme park in the world, which is currently in progress and expected to be completely done and open to public by the end of 2016.
This tour may be boring to some and small children may find it a bit mind boggling, but to aspiring adults who wants to be a self-make billionaire, the story of how the late Tan Sri Lim Go Tong is nothing but pure inspiration.
Our next stop is the Genting International Showroom, where the visitors will be given a glimpse on how things works behind the scene of all those world class show and concert in the showroom.
Behind the Scene Tour: Genting International Showroom
The next stop in our itinerary was designed to educate the public  on how things works behind the stage during concerts or shows in Genting International Showroom.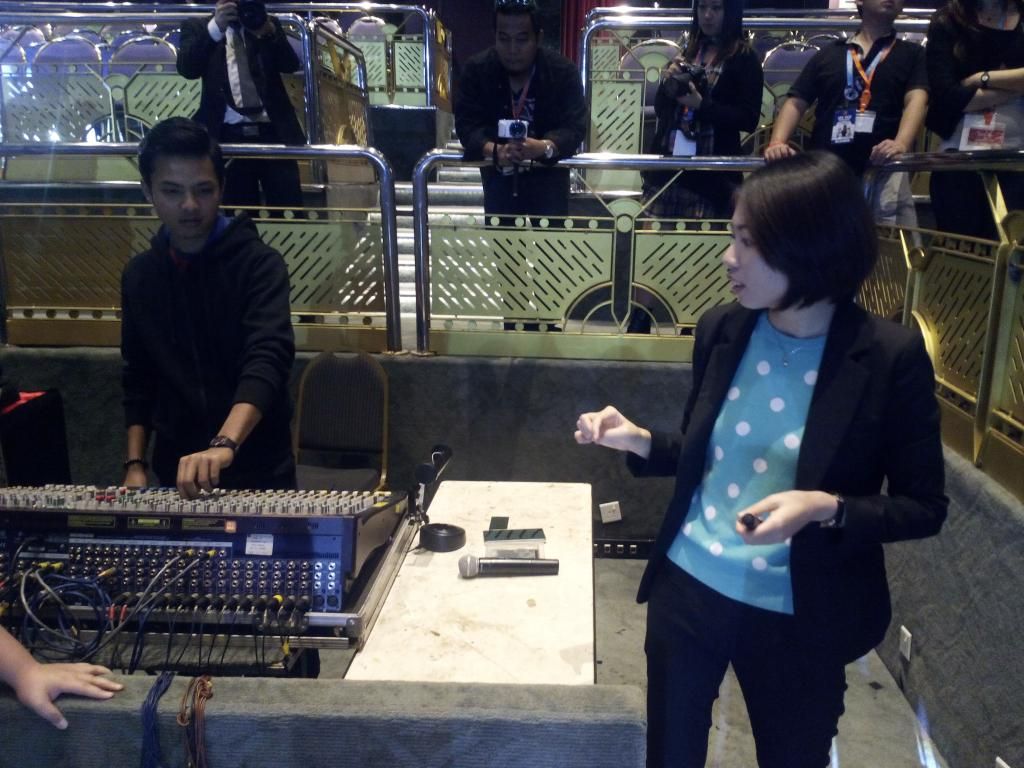 Here's one of the sound and lighting crew member, briefing us on the stage sound and lighting.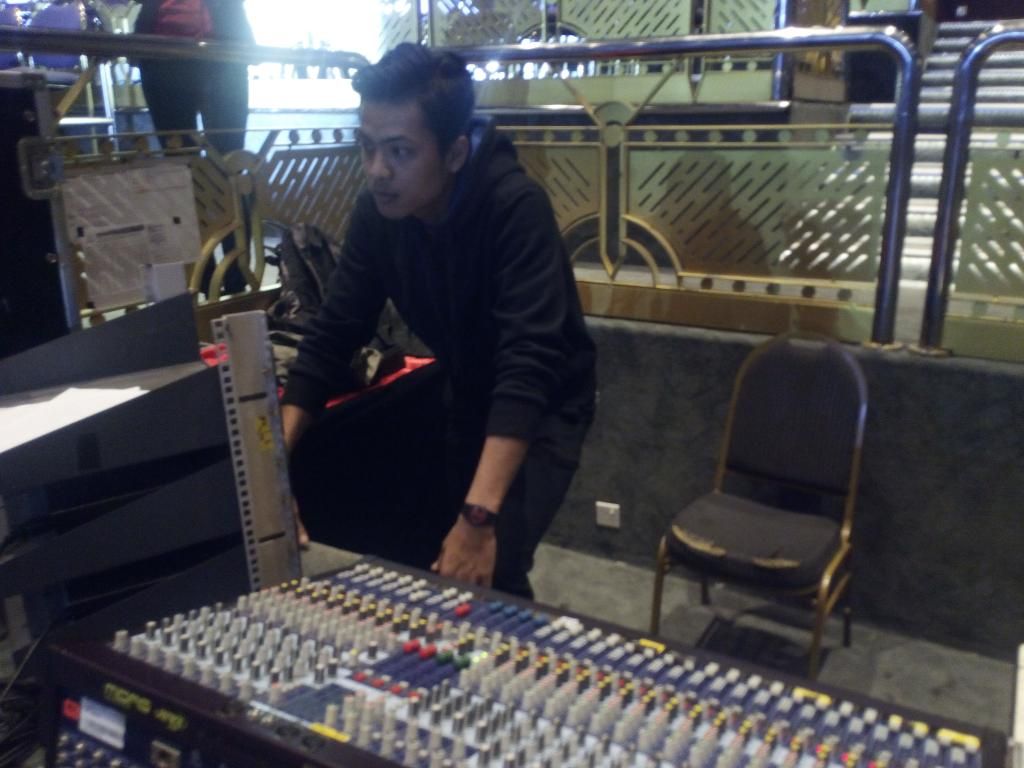 Sound engineer demonstrating the arts of sound and blasting the Genting International Showroom with funky sound.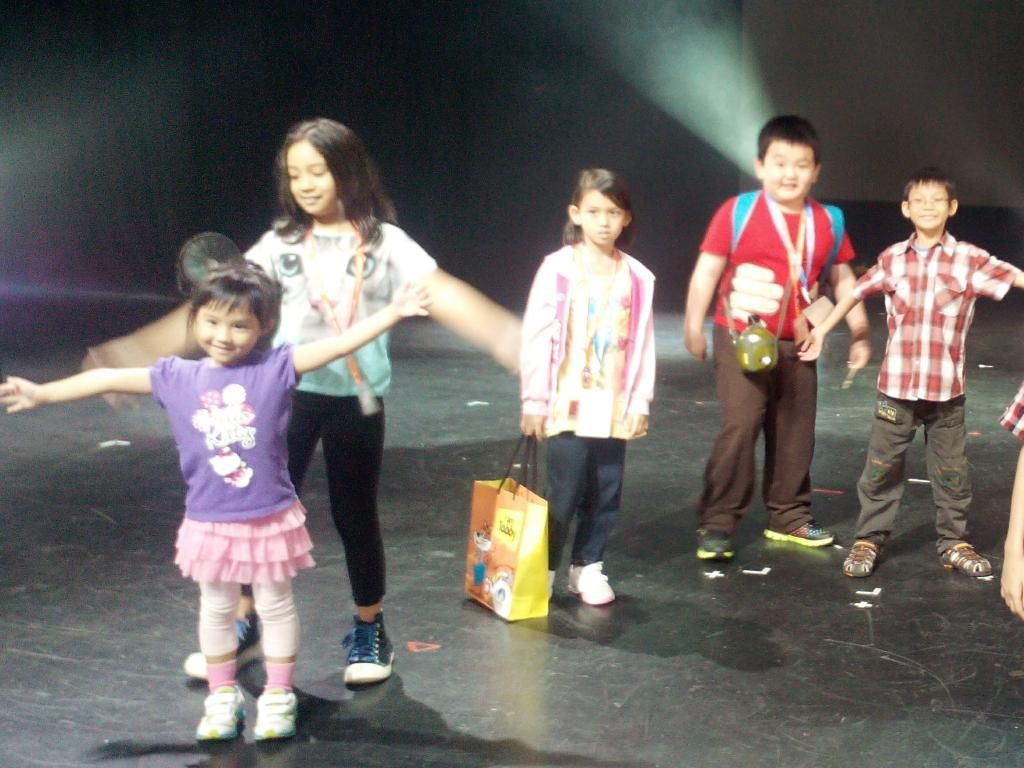 Kid bloggers dancing and having their 5 minutes fame on stage in Genting International Showroom, complete with lighting and music before proceeding to our next stop; the educational visit to First World Hotel Laundry division.
This behind the scene tour is pretty much insightful and I learned that behind every successful show or concert in Genting, there is a whole crew behind of it to make it successful.
Next stop: First World Hotel Laundry
During our visit to the First World Hotel laundry Division, we were given a glimpse on how laundry are done at a a very large scale here in Genting Resorst World.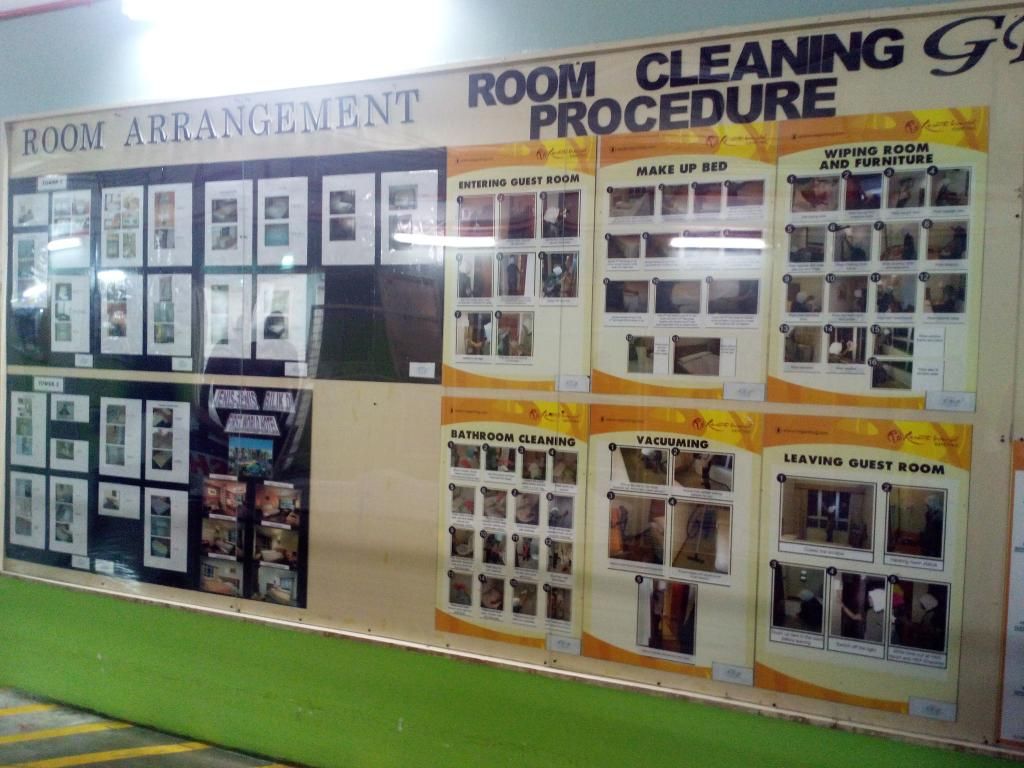 An overview on housekeeping and laundry division.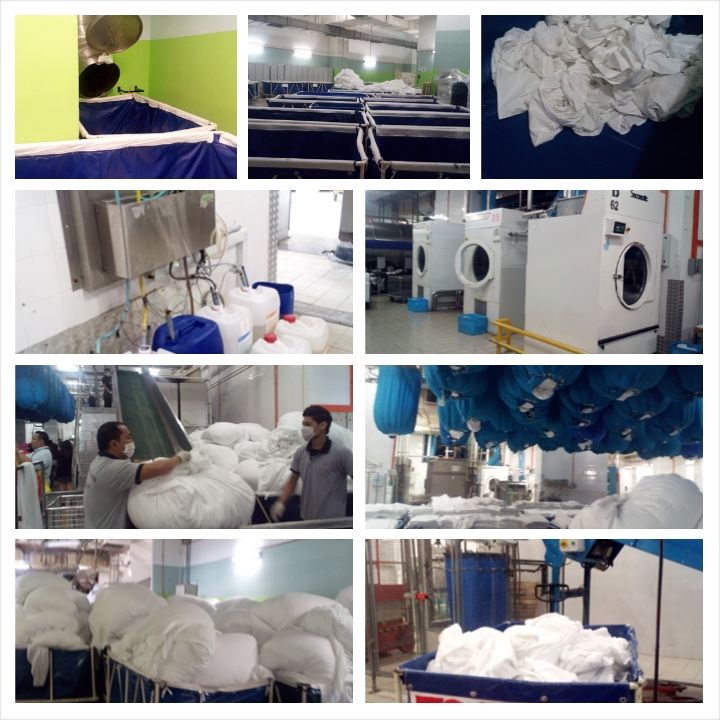 We were shown an A-Z process of laundry in First World Hotel, from collection of dirty linens to washing, drying up, pressing and distributing it back to hotel rooms for your usage. Everything was done using giant machines and the divisions looks more like a mini factory rather than a laundry room.
These are clothes sent by the patrons of First World Hotel for dry cleaning and is now ready to be delivered back to the respective owners. Both wet and dry cleaning service is available upon request for those who are staying in First World Hotel.
The visit is indeed educational, and I believe, through this visit, you not only can learn how hotels manages their laundry but teaches you how to appreciate the unsung heroes who made your stay in hotels comfortable too.
Last stop:  See, Do&Eat Interactive Workshop
The most interesting part of the Behind The Scene Tour, in my humble opinion. Here we get a hands on experience in decorating our own cupcakes and make our own sushis!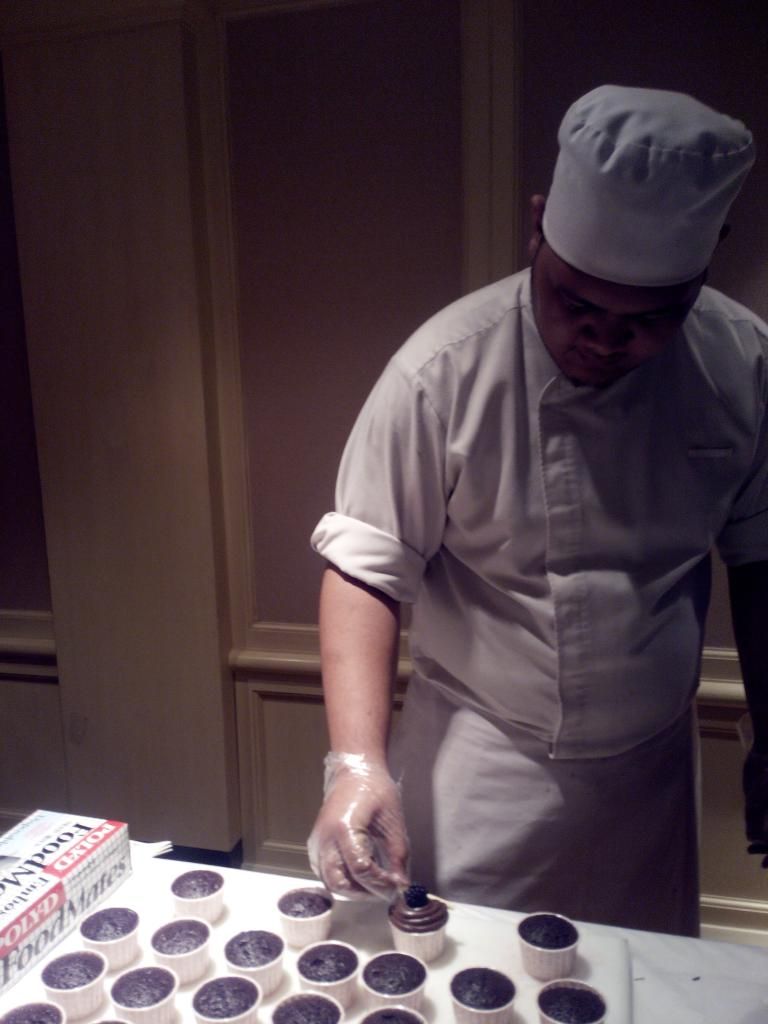 First, there's a cupcake decorating session where the chef gave us a demo on how to decorate cupcakes by using cream, chocolates and fruits.
Here's the members of the media, social media influencers and kids bloggers decorating our own cupcakes.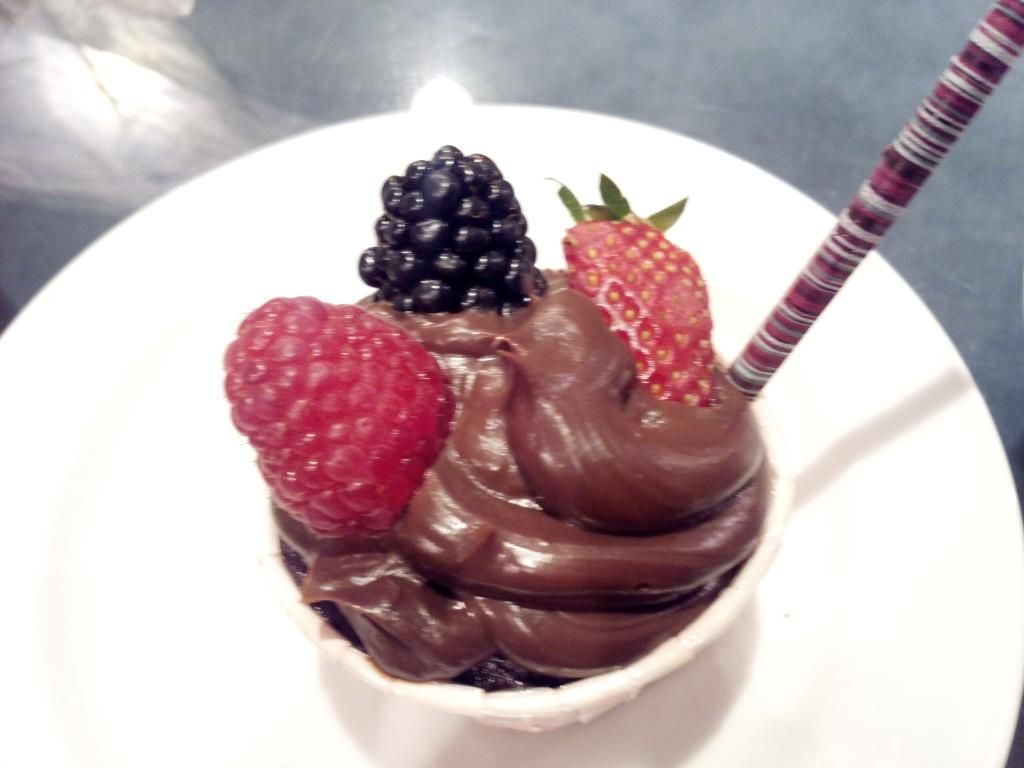 Here's the cupcake that my wife decorated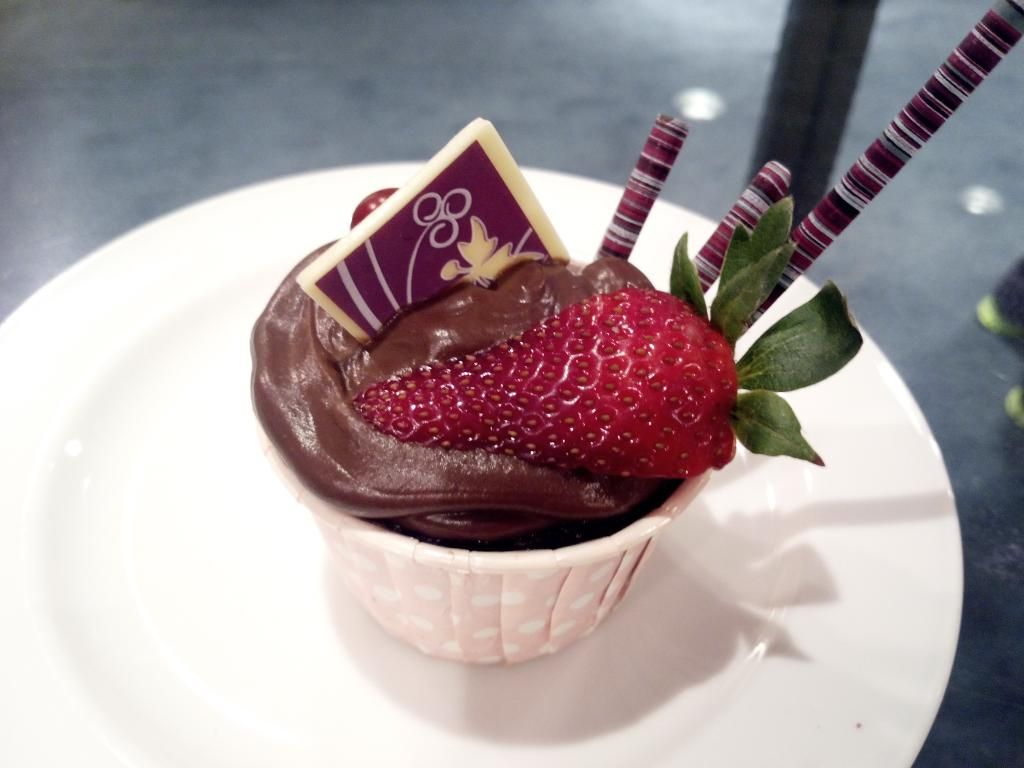 And this is what our son made.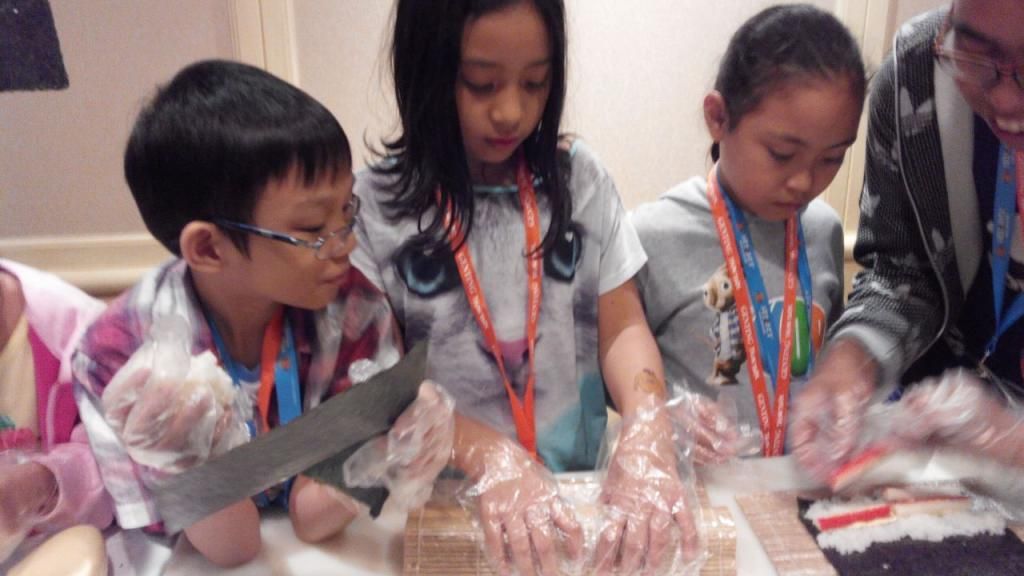 There was a sushi demo too. Here's a pic of the kids and adults alike making their own sushi.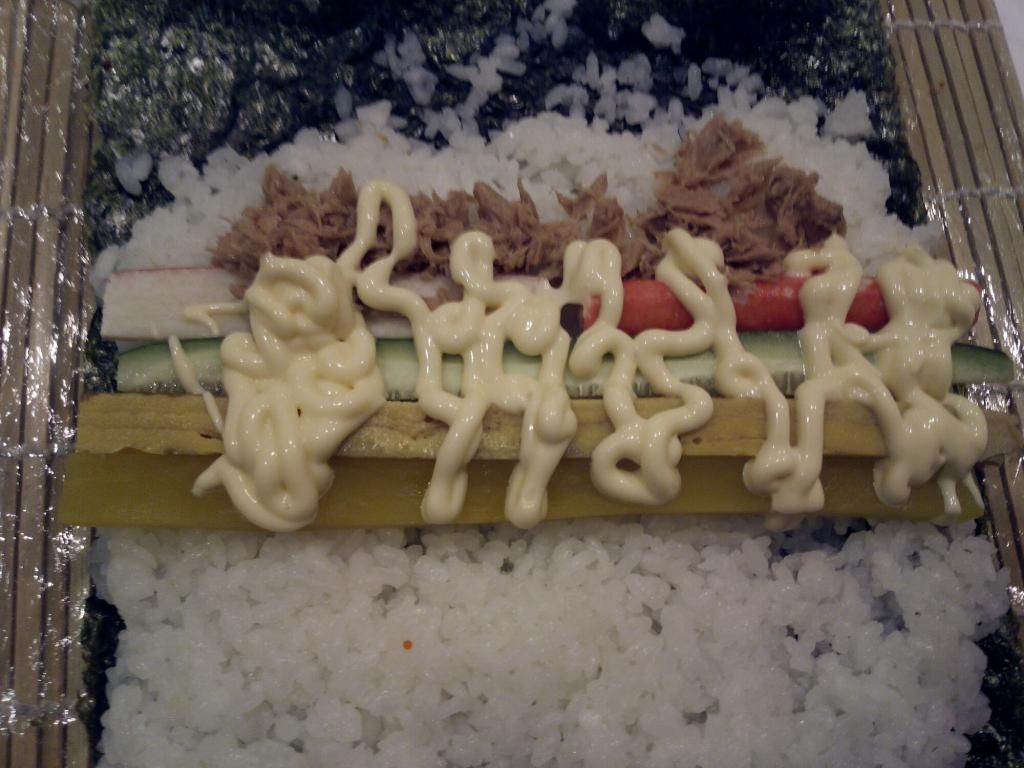 This one's the ingredients for for sushi rolls. The ingredients was nori sheet, vinegered Japanese rice, pickled radish slices, cucumber slices, crab sticks, tamago, tuna flakes and creamy Japanese mayonnaise.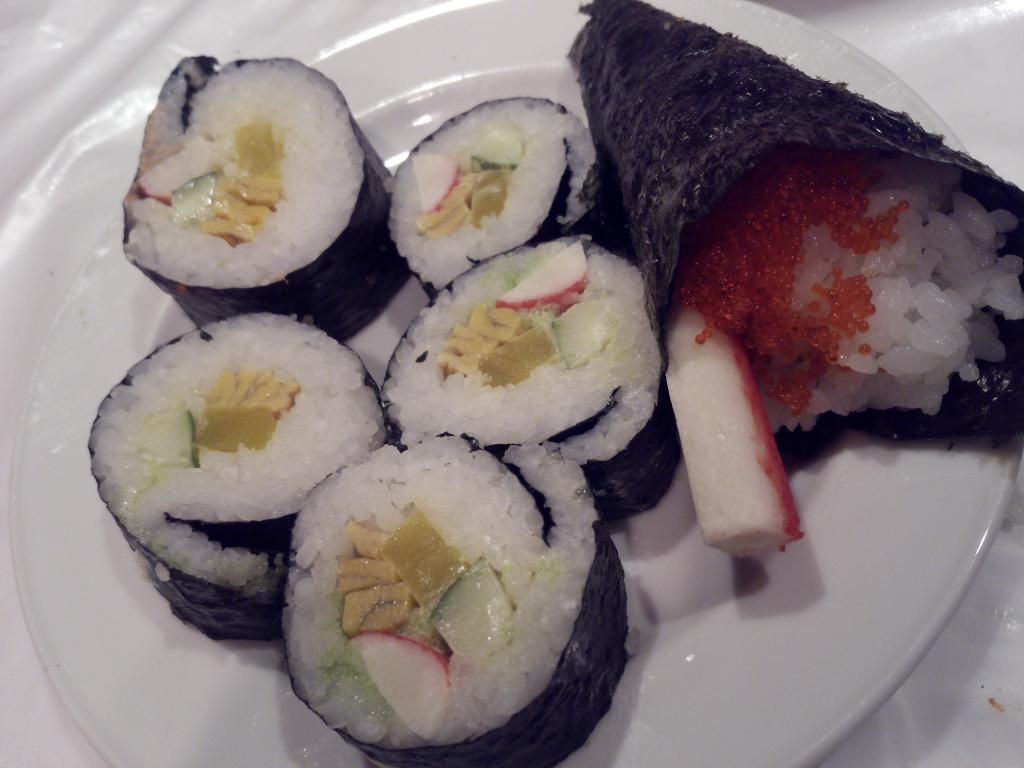 Here's the final products that I made. Not too bad, huh?
Naturally, the 'See, Do&Eat Interactive Workshop' is my favourite part of the tour.
Interested to join the Genting Behind the Scene Tour and take a sneak peak behind their daily operations? Below is the details for it:
Meeting point:
First World Indoor Theme Park Wristband Tagging Counter or
Registration counter at Vision City Video Games Park (next to post office)
Tour dates available
September : 6,7,13-21, 27,28 (13 days)
October : 4,5,6,11,12,18,19,23,24,25,26 (11 days)
November : 1,2,8,9,15,16,22,23,28,29,30 (11 days)
December : 5,6,7,12,13,14,19,20,21,25,26,27,28 (13 days)
Price : RM20 per person
Time : 2.15pm – 5.00pm
Itinerary:
2.15pm  – Everyone gathers at First World Tagging Counter or Vision City Video Games Park
2.30pm  – The Visitors' Galleria
3.00pm  – Genting International Showroom
3.30pm  – Visit to First World Hotel Laundry
4.00 pm – See, Do & Eat Interactive Workshop
5.00pm  – End of Program
Pre-booking is recommended by email to [email protected] (3 days before the tour date) or call 03-61011118 ext.55678
For walk-in guest, please sign up at First World Indoor Theme Park Wristband Tagging Counter or registration counter at Vision City Video Games Park before proceeding with payment.
The tour is limited to maximum 30 pax per day. In the event that bookings do not reach the minimum number of participants of at least 10 persons, the tour will be cancelled and full refund will be made.
Behind the Scene Tour was made possible by Resort World Genting.

Resort World Genting Behind The Scene Tour by Garfield is licensed under a Creative Commons Attribution-NonCommercial-NoDerivatives 4.0 International License.